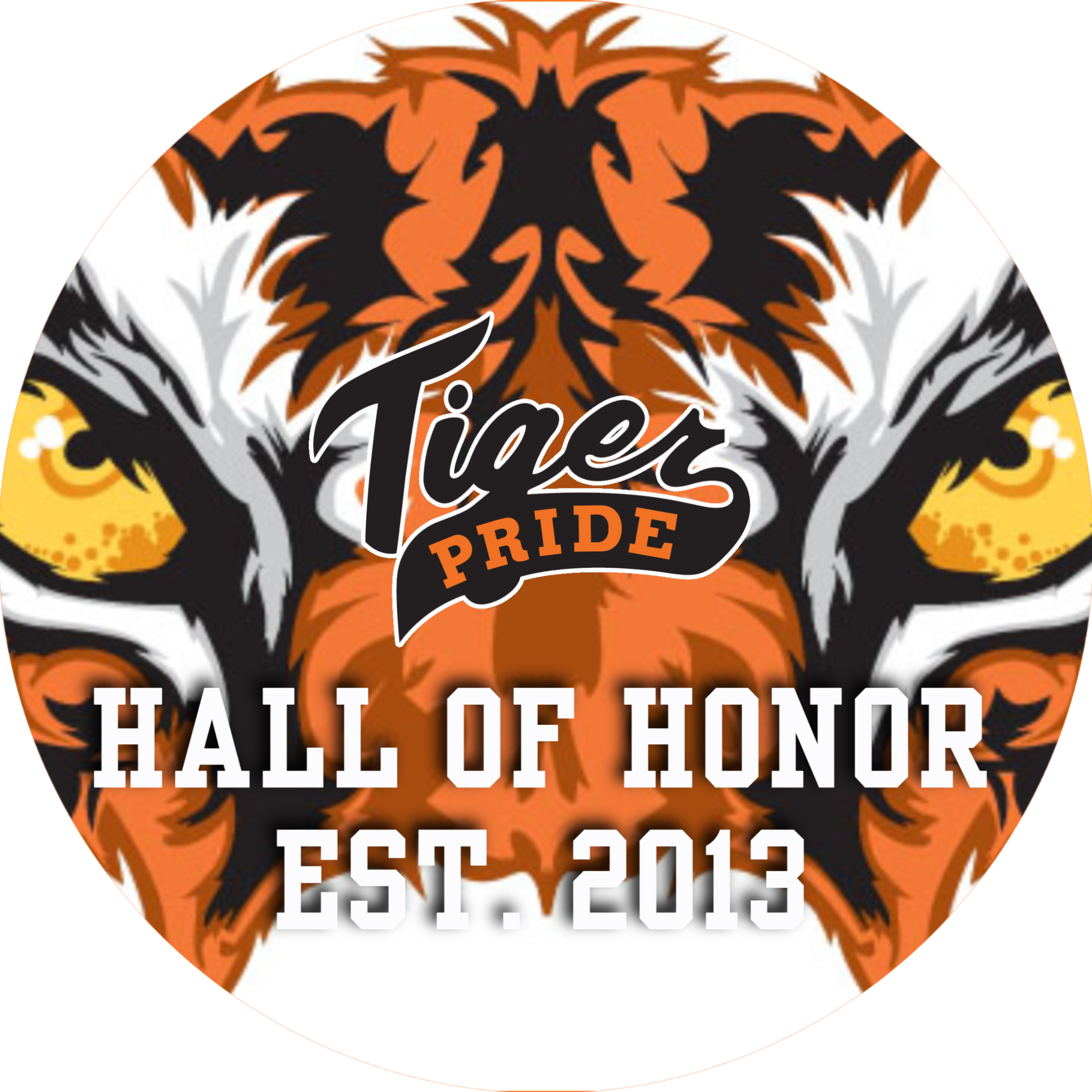 Hall of Honor - Class of 2016
4th Annual Induction Ceremony held on Friday, January 27th, 2017
Inductees: Nicole Binnette (Passeggio) '98, Jennifer Dutremble '06, Guy Garon '59, Lloyd LaFountain '49, Aimee Mortensen (Price) '09, Robert Parisien '99, Kay Saucier (Peace) '60, and Alfred Waterhouse.
Nicole Binette (Passeggio) participated in field hockey and indoor and outdoor track and field. She won state championships in 1996, 1997, and 1998 earning earned All-Conference and All-State recognition in each track season of her high school career. Nicole also finished second academically in her class. She was selected as a Scholar Athlete of the Year by the Maine Sports Hall of Fame in 1998 and her academic success afforded her the opportunity to attend the University of Maine on scholarship. While at UMaine, she was the Rookie of the Year in 1999 and graduated Summa Cum Laude in 2002 with a degree in Nursing. Nicole is currently a Registered Nurse at Mass General Hospital in Boston.
Jennifer Dutremble participated in field hockey, basketball, and softball. In field hockey she was an All-SMAA and All-State selection in 2004 and 2005. In her senior year she was selected to the Cape Cod Classic and Palm Springs, CA Classic. On the softball field, she was an All-SMAA selection in 2004, 2005 and 2006. She was selected to the All-State team in 2005 and 2006 and named the Gatorade Player of the Year in 2006. Also in 2006, she was named a 2nd team EAS All-American. Upon graduation, Jennifer first attended Hofstra University on a softball scholarship. She was a 1st team Academic All-American. She later transferred to Boston College and obtained her degree in Life Science in 2010. She now works for Imprevada.
Guy Garon participated in football, basketball, and baseball. On the football field, Guy led his team to the 1958 state title. In 1959, the Portland Press Herald selected him to receive the Thom McAn Award as Maine's most outstanding football player. Sporting News recognized him with a citation for being an Honorable Mention selection to the National HS All-America Team. On the basketball court, he earned three varsity letters and was named to the 1959 New England Catholic Tournament All-Tournament team. On the baseball diamond, he played for the 1956 Telegram League Champions and in 1958 was selected as an All-Conference player at second base. Upon graduation, he attended Boston College and played defensive back for the Eagles. He earned his History Degree from BC and has coached football at a variety of levels with this past year finishing his 53rd year as a coach.
Lloyd LaFountain participated in football and basketball. Lloyd was an Honorable Mention All-Maine football player as a sophomore and 1st team in his final two seasons. He was the only underclassman chosen as a 1st team recipient. On the basketball court he was a four-year starter and was known to be an aggressive rebounder and capable scorer. At the conclusion of the 1948 Western Maine tournament, he was selected to the All-Tournament team. His team reached the Western Maine Final in that year. As a BHS student, Lloyd was President of the Student Council, Editor-in-Chief of the Olympian and served a year as Class President. Lloyd was a graduate of Georgetown University School of Foreign Service and the School of Law. He proudly served in the United States Marine Corps, had his own private law practice and served as County Attorney for York. He was also appointed by President Lyndon B. Johnson to be the US Attorney for the District of Maine. In 1974, he was a candidate for Governor of Maine.
Aimee Mortenson (Price) participated in basketball and softball. On the basketball court she played varsity basketball all four years and garnered All-Conference honors each year. In 2009, she was selected to play in the Maine McDonald's High School All-Star Game at Husson College. She finished her high school career with 1,129 career points and is one of five girls to achieve 1,000 career points at Biddeford High School. On the softball field Aimee again played at the varsity level all four years and made All-Conference in each of those years. In 2009, she was selected to the All-State team. Upon graduation, Aimee attended Husson University and played four years of softball. She made the All-Conference team in each of those years. She was the 2010 NAC Conference Rookie of the Year and in 2011 the NAC Conference Player of the Year. She received her degree in Educational Studies. Aimee is currently employed by the Westbrook School Department as an Educational Technician.
Robert "Bobby" Parisien participated in football, basketball, and baseball. As a football player, Bobby was awarded the James J. Fitzpatrick trophy, the Gatorade Player of the Year, named a Maine Sports Hall of Fame Scholar-Athlete, the Portland Press Herald MVP, US Today All-American Honorable Mention, and Gridiron Greats National All-Star. He amassed career numbers of 4,316 passing yards, 1,589 rushing yards and combined for 48 total touchdowns. As a basketball and baseball player, he earned SMAA All-Conference and All-Academic. Upon graduation, Bobby went on to play at Brown University. He became a stellar defensive player and as a junior was named All-Ivy Honorable Mention and led the defense with 71 tackles. In his senior year, he earned Brown's Frederick "Fritz" Pollard Award for demonstrating a relentless pursuit of gridiron achievement in the tradition of Fritz Pollard. He graduated with a degree in Economics in 2003 and went on to study pre-med at New York University and later Tufts University School of Medicine, graduating with a Medical Doctorate in 2013. He is currently an Orthopedic Surgery Resident.
Kay Saucier (Peace) participated in basketball. Girls basketball in its early days had very different rules. Each team of six had three defensive and three offensive players and players were not allowed to dribble more than three times. Kay typically averaged 30 points per game and by the time she was a senior her teams began to win consistently. She garnered most of her attention as a state foul shooting champion in 1958, 1959, and 1960. Kay is a graduate of Keene State College and also earned advanced degrees from Springfield College and Boston University. Kay was the first women's basketball coach in Keene State's history and had the best winning percentage (.790) of any Keene basketball coach. She was also on the Physical Education staff and had been the women's athletic coordinator. She was instrumental in adding the words "varsity" and "intercollegiate" to the Owls' athletic program. Kay is a member of the Keene State Hall of Fame.
Alfred Waterhouse was inducted as a contributor to Biddeford High School. In 1929 Alfred, with some local investors, purchased land that was to be used for local high school athletics. In 1931, during the Great Depression many of the investor's pledges went unpaid. With the mortgage on the field in default, Alfred, a modest hardware store worker, poured huge sums of money into the investment of the field. For many decades Waterhouse Field was considered the epicenter of Maine High School football. Waterhouse Field has been the host site of several Western Maine Championship games and the Maine Shrine Lobster Bowl Classic. The tradition of the field is well known as documented by the many success stories that surround the facility. Without the contributions of Alfred Waterhouse back in the 1930's, the student athletes of Biddeford High School would not have been afforded the opportunity to play in such a sacred facility.