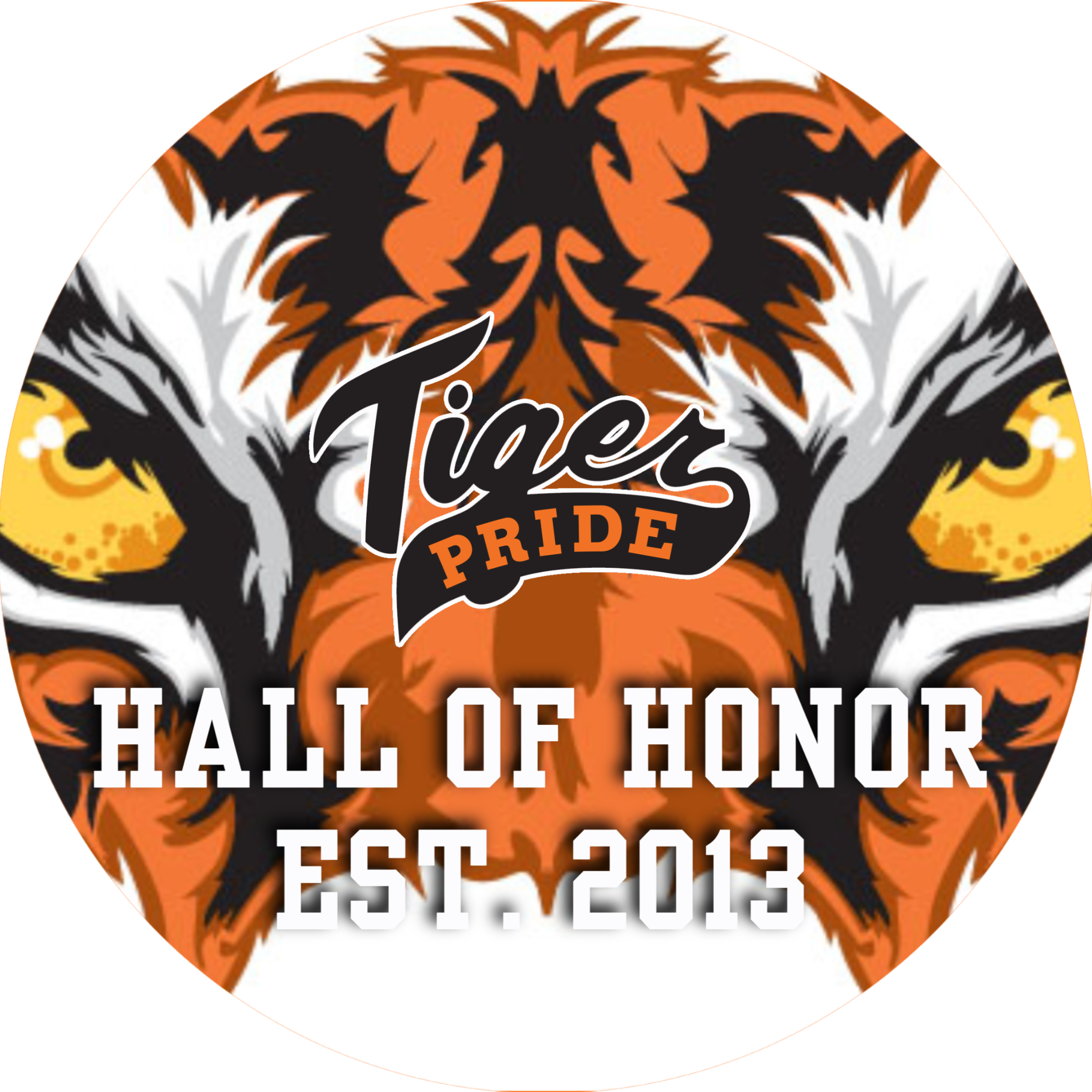 Hall of Honor - Class of 2017
5th Annual Induction Ceremony held on Thursday, January 11th, 2018
Inductees: Michael "Mouse" Adams '87, Jim Godbout, Keila (Grigware) Connolly '11, Brother Richard Hebert, Tammy (Labbe) Pelletier '88, Ray Magnant '90, Stephen Randall '72, and Sandy (Tanguay) Saucier '67.
Michael "Mouse" Adams participated in cross country, indoor track and outdoor track becoming well known throughout the state as a premier competitor. After earning varsity status in all three sports his freshmen year, Mike went on to win multiple awards and championships. During his senior year of indoor track season, Mike was honored with the Athlete of the Year Award, the Southwestern Maine Track Conference Meet MVP, was the One Mile Champion, and became the first BHS track athlete to win the Stephen F. White Award. Mike went on the serve his country as a United States Marine and broke the Marine Corp. 3 mile run record. He retired from the Marine Corp as a Chief Warrant Officer after 20 years of service and currently lives in San Antonio, Texas with his wife of 24 years and two sons.
Jim Godbout was inducted as a contributor to Biddeford High School athletics. Jim served as president and coach to several youth organizations including Hockey, Football and Baseball. His contributions to BHS as past President of the Biddeford Athletic Association led to Waterhouse Field's revitalization in 1998 and 2003, and is currently taking a lead role in the field's renovation today as the President of the Waterhouse Alumni Field Association. As President of Youth Football, Jim helped build Dave Redmond Field at Rotary Park, has helped with the development of downtown Biddeford and its youth programs as well as the program curriculum at the Center of Technology. Among his many accolades, Jim received the inaugural Foundation Pillars of Pride Award in 2016, the combined Keys to the City of Biddeford and Saco in 2017, and was a Portland Press "10 people in Maine to give Thanks" to in 2017.
Keila (Grigware) Connolly participated in volleyball, basketball and track and field. She led the Tigers to its first volleyball state championship season in school history and awarded the Maine State Gatorade Player of the Year in 2010. In basketball, she earned her way into the school's 1000 point club and finished her career as a Miss Maine Basketball nominee and McDonald's All Star accolades. Keila became the 2009, 2010 and 2011 Maine State Javelin Champion, and the 2009 and 2010 New England Javelin Champion. In addition, she was the 2010 Maine State Shot Put Champion. Keila took her javelin talents to a national scale, earning All-American rank in 2010 as she took 6th place at the New Balance Nationals meet in Greensboro, NC. She currently still holds the Maine State record for women's javelin. In 2014 Keila was inducted into the National Healthcare Professional Honor Society and the National Collegiate Athletic Honor Society. Today she maintains her Maine State Athletic Trainer License and BOC Certification.
Brother Richard Hebert was inducted as a contributor to Biddeford High School athletics. Brother Richard Hebert was known by community members as "the Apostle of Youth," spending 20 years of his life as an athletic director and champion of high school sports. He was a tremendous advocate of female sports at BHS. While serving in the role of athletic administrator Brother Richard more than doubled the athletic offerings for female student athletes; adding soccer, field hockey, softball, track and field and cross country. Since 1976, the school's top female graduating senior is presented with the Brother Richard Hebert award and the practice facility across the street from BHS is named in his memory.
Tammy (Labbe) Pelletier participated in basketball, softball and track and field. As a track athlete, Tammy was a 1986 SMAA Outdoor Track All Star in the javelin with a throw of 235'. In basketball, she was awarded the school's Coaches Award ('88), the Clutch Player Award ('87) and the team MVP ('86). In 1987, Tammy was named to the Maine State All-Star Team and was awarded the school's MVP & the George Greenwood Memorial Award. In 1988, her senior year, she was All-State and named to the East-West Senior All-Star Game. Following graduation, she continued to participate in athletics where she broke, and still holds, the 400M, 800M and 4X400M race records. In 2013, Tammy finished 1st of 1,945 women in the Tough Mountain Challenge Race. She was also accomplished in several triathlons and half marathons from 2013-2016. Today Tammy works as a Benefits Consultant and is married with four children.
Ray Magnant participated in football, basketball and baseball. During his football career he was an All-Conference defensive back and was a 1st Team Maine All-State player. In 1989, he was selected as a Fitzpatrick Trophy Finalist and selected Captain of the WEST squad in the annual Lobster Bowl Classic. In Basketball, Ray was an All-Conference selection and in 1990 he batted .350 with 23 stolen bases; a Biddeford High School record. That same year he recorded a 6-0 pitching record with a 1.17 ERA. As a senior he was selected as an All-Conference Pitcher, an All State Outfielder and the Telegram League MVP. Ray was also awarded the prestigious Steve White Award, given to the outstanding male athlete in his graduating class. In the spring of 2016, Ray coached the Tigers softball team to a Maine State Championship!
Stephen Randall was a standout gymnast winning the 1971 individual state titles in the floor exercise. In 1972, he went on to win state titles in the rings and tumbling. His individual wins led Biddeford High School to championship titles in both 1971 and 1972; the only state titles to date for Biddeford High School. After graduation, Stephen went on to Southern Connecticut State University and competed for four years on the men's team. He helped the SCSU men win their first ever NCAA Division II Nation Championship in 1973, and again in 1975 and 1976. As a senior captain at the 1976 National Title, Stephen took home a 3rd place finish in the floor exercise, his specialty. Stephen returned to Biddeford where he opened and operated Randall's Gymnastics (Dudziaks) for several years and coached numerous athletes in gymnastics. Stephen Randall's passion for gymnastics continued until his recent passing on November 5, 2017.
Sandy (Tanguay) Saucier participated in high school sports prior to the adoption of the 1972 Title IX amendment which prohibited sex discrimination in any educational program or activity receiving any type of federal financial aid. Despite her tremendous athletic abilities, Sandy participated at BHS at a time when only basketball was offered to female athletes. She was voted to the basketball All Star team in 1967 by league coaches and was voted the top female athlete at BHS. Outside of high school basketball, Sandy was very involved in other sports including bowling and broomball. Following graduation, she was a pioneer for other female athletes within the community establishing athletic opportunities such as racquetball, volleyball, softball and broomball. Volleyball and softball competed around the state while broomball competed at the international level.