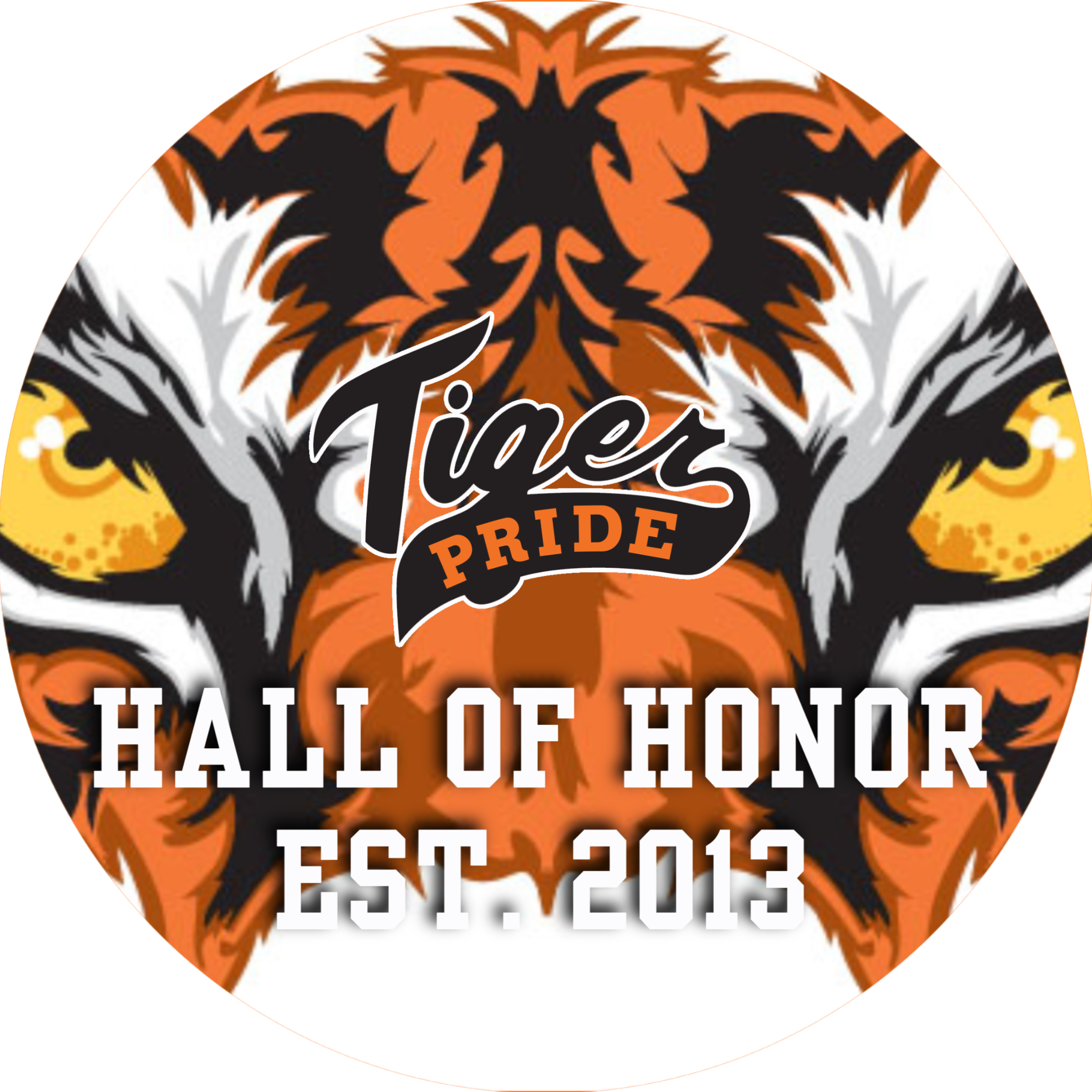 Hall of Honor - Class of 2020
8th Annual Induction Ceremony held on Friday, April 30th, 2021
Inductees: Richard "Dick" Agreste '65, Jeff Dutremble '97, Keith Grenier '94, Joe Millette '82, Karen (Murdoch) Lahey '79.
Richard "Dick" Agreste is a 1965 graduate of St. Louis High School where he was the class president for four years. Dick was a standout football, basketball, and baseball player for the Eagles, earning All-Southwestern, All-Conference, and All-State status in 1964. Although he excelled as a 3-sport athlete, Dick's accomplishments in Maine high school football were numerous. He is St. Louis High School's all time leading scorer with 167 points in his career (20 TD's; 47 PAT's). Dick broke the Class A record with 27 extra points in 1964 while serving as the team's captain of the state championship campaign.
In basketball Dick scored 986 career points as an Eagle, and he holds the school's record for points in a single season with 370 in 1964. In 1962, he broke the school record of most free throws in a game with 17. He eclipsed 20 plus points 17 times in his career, and in 1964 was the school's free throw champion.
After graduating from Boston University in 1970, Dick taught health at Thornton Academy for 37 years and coached football, boys basketball, girls basketball, and golf. As the head football coach, he won state championships in 1986 and 1988. He was the SMAA Football Coach of the Year in 1986 and 1988 and the State Class A Football Coach of the Year in 1988. Dick was also the SMAA Coach of the Year in girls basketball in 1983 and 1985, and the State Class A Coach of the Year in 1985. In 1997, Dick became the athletic administrator at Thornton Academy and served in that role until he retired in 2007. Following his retirement, Dick returned to the football sideline where he helped Thornton Academy win state titles in 2012, 2014, 2015, and 2018.
Jeff Dutremble is a 1997 graduate of Biddeford High School where he excelled as a standout 3-sport athlete. Jeff was selected as his team's captain in all three sports his senior year and earned All-Academic status as a junior and senior. In basketball and baseball, Jeff was All-SMAA and All-State."
Upon graduation, Jeff attended Dartmouth College on a four-year scholarship to play baseball. While at Dartmouth he earned All-Ivy League status his junior and senior seasons. In 1999, he was selected as Pitcher of the Year, and he graduated with the 3rd highest winning percentage in the school's history.
In 2001, Jeff was drafted in the 13th round by the Pittsburgh Pirates where he played Single-A baseball with the Williamsport Crosscutters for two seasons before suffering a career-ending shoulder injury. While playing for Williamsport, Jeff was named a top 10 prospect in the Pittsburgh Pirates organization. During his career with the Crosscutters, Jeff averaged over one strikeout per inning. He also was a member of the championship team, earning a professional baseball championship ring.
In 2015, Jeff graduated from the University of New England College of Osteopathic Medicine. Today he is the founder, CEO, and author of Dr. Jeffs Books. His book Find a Lost Smile will be published in June
Keith Grenier is a 1994 graduate of Biddeford High School where he excelled in football, indoor track. and baseball. He was the starting catcher his junior and senior year and was the team captain in the 1994 telegram league championship season. In indoor track, Keith was a member of the 1st place Maine Indoor Track relay team in 1992 and placed 3rd in the 300-yard dash that same season. Although he was an accomplished baseball player and member of the track team, Keith is best known for his incredible skills and accomplishments on the football field.
Keith was a major contributor to the Tiger's 1991 and 1993 State Championship seasons. As a 3-year starter for the Tigers, the team compiled a 31-4 record and two state championships. The team's 1993 team Most Valuable Player, Keith holds four (4) single-season records for the Tigers (33 TD's, 200 Points Scored, Kick Return Average - 33.2 yards, Punt Return Average - 22.5 yards). Over a 3-year career, he scored a total of 47 touchdowns including four kick return and seven punt return touchdowns. Over the course of his career, he amassed 4,418 total all-purpose yards and gained the reputation of being one of the most feared offensive players in high school football history.
Keith's fondest football memory was a post-game speech by legendary coach Mike Landry, who following a game 3 loss that put the young Tiger team at 1-2 in 1991, proclaimed "it's not where you start, it's where you finish." The Tigers went on to a 9-3 season and won the State Championship. Today, Keith says that he still remembers that speech and lives by those words.
Joe Millette is a 1982 graduate of Biddeford High School where he played soccer, baseball, and basketball. A letterman in soccer and baseball, Joe is most regarded in Biddeford High School athletic history as perhaps the best basketball player to ever wear the black and orange. As a junior, he was co-captain of the team, selected to the SMAA All-Stars, and was named the team's Most Valuable Player averaging 17 points per game and 7 assists.
During Joe's senior year he led the SMAA Conference in scoring, assists, steals, and foul shooting percentage. He was selected to All-SMAA Conference 1st team and the SMAA All-Defensive Team. He averaged 20.4 points per game and was the team's Most Valuable Player. He was selected as one of the top 5 players in the State of Maine by the Bangor Daily News and was selected to participate in the Class A McDonalds All-Star Game where he scored the winning basket at the buzzer.
Today, Joe is the 3rd leading career scorer with 896 points, and is 3rd in points scored in a game with 40; amazing numbers when considering that he played before the 3-point line was instituted. He is also 2nd with most assists in a game at 12. Currently, Joe holds the all-time record for the Tigers for most assists, most steals, and best foul shooting percentage in a season.
Following graduation, Joe attended Maine Central Institute prep school and St. Anselm College on a basketball scholarship. His junior year his team won the Northeast 8 Athletic Conference championship and were ranked 6th in the country in Division II polls.
Karen (Murdoch) Lahey is a 1979 graduate of Biddeford High School where she participated in basketball, field hockey, softball, and track. While at BHS, Karen was a premier multisport student-athlete. As a senior she captained the field hockey, basketball, and track teams, and in basketball, she received All-League honors and participated in the All-Star game. In 1979, she was honored with the Brother Richard Hebert Award, presented annually to the top female athlete at Biddeford High School,
Karen went on to a stellar career at Plymouth State College participating in four (4) years of varsity lacrosse, and two (2) years of varsity basketball. She was named captain of the lacrosse team her senior year and finished her career as the programs top-10 career scorer. In 1983, she was voted Who's Who among Students in Colleges and Universities.
In 1998, Karen became the head coach of the Merrimack College Women's Lacrosse team; the school's first varsity team. In 2002, Karen received the Northeast 10 Conference Coach of the Year. Following her time at Merrimack, Karen went on to start a girls' varsity lacrosse program at North Andover High School in 2003 where she served as the school's head coach for 11 years. While at North Andover High School she coached three All-Americans and in 2009 she was named the Boston Globe Coach of the Year.
Today, Karen is the principal at Sargent Elementary School in North Andover, Massachusetts where she has served as the school's leader since 2016.