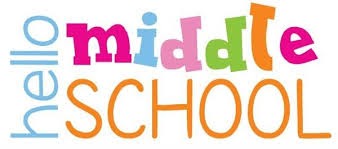 6th Grade Transition to BMS
We understand that transitioning from Intermediate School to Middle School can feel like a big jump for our students and their parents and guardians. We at the middle school are here to support you through this change. It's a FUN place at BMS, we promise! You and your children will grow a lot in the next few years. We're here to help you through that journey. Here are a few of the transition activities we engage in with the Intermediate School:
5th Grade Parent Night - In the early spring we offer a parent night for you to learn more about the middle school building, classes, staff, Unified Arts, etc.

5th Grade Counselor Chats - This is our favorite part! We head over to the Intermediate School in early May to talk to each fifth grade homeroom about the keys to success in middle school. These include: 1. Use your agenda book (planner). 2. Get involved. 3. Do your homework. 4. Be excited. 5. Ask for help. We answer questions, as well as distribute a handout for parents and guardians explaining the differences between Intermediate and Middle School.

Step Up Day - Typically the first week of June we welcome the sixth graders over to the Middle School for Step Up Day. They find out which team they are on (we have two teams, Hills Beach and Fortunes Rocks), as well as they get to see their classrooms and meet the teachers. It's a lot of fun!

6th Grade Open House - The week before school starts in August, we offer a special 6th Grade Open House for students and parents/guardians. We have lots of fun activities, a big FREE dinner, and a giveaway for our students. Students get their schedules and lockers at this evening, as well as get to see their classrooms and teachers again. It's a lot of fun, so make sure to join us!

Counselor Support - We school counselors are available at the end of June and mid-to-end of August during the summer, so if your child is struggling with nervous anticipation about transitioning to middle school, please contact us to schedule a meeting and a special tour of the school.

6th Grade Counselor Chats - In September, we counselors meet with every homeroom of sixth graders to check in to see how their transition has gone the first couple of weeks, answer questions about schedules or lockers, as well as just introduce them to us so they know who to go see if they have questions or need help.
Students LOVE the middle school! Sixth graders always tell us they really enjoy coming to BMS. Please contact your child's Intermediate school counselor if you have concerns about the transition and she will get you in touch with the appropriate counselor at BMS. We want to make this a really fun year for you and your child!
WELCOME TO BMS!
Please review our 6th Grade Parent & Guardian Handbook. Lots of great information in there about BMS!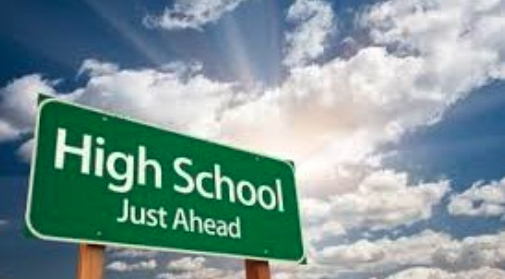 8th Grade Transition to High School
We know the 8th to 9th transition to high school can be slightly overwhelming for some, but mostly it's an exciting time of growth and change. Typically our 8th graders can't wait to hear all about high school. Here are a few of the activities we offer to support our students in this transition.
8th Grade Awareness Day - In January, we middle school counselors present to the students about respect, leadership, making good choices, decreasing bullying, substance abuse prevention, etc.

8th Grade Counselor Chats with MS Counselors - In the early spring before the high school counselors come to the middle school, we meet with 8th graders in homerooms to talk about how their year is going, their plans and thoughts about heading to high school soon, and answer questions about course sign-ups.

8th Grade Counselor Chats with HS Counselors - The three high school counselors visit with our 8th graders in the early spring to discuss high school credits, courses, electives, and joining clubs or sports. Students are given course sign-up sheets to choose their electives.

Rising 9th Grade Parent Night - In the spring, students and families are invited to the high school for tours, information about the courses and schedules, etc.

Step Up Day- In early June all of our 8th graders visit the high school for an info session with the administrators, as well as receive info about signing up for clubs and sports. They get a tour by high school students also.

JMG- Jobs for Maine Graduates is a course at the high school that is open to students. Typically students are referred to this course by their teachers and counselors. It's a great opportunity to take a full year elective with a supportive teacher, learning skills for the real world. These topics include job applications and resumes, community service, college and careers, financial decisions, etc. This process occurs typically in April-May.

Upward Bound- This is another great program at the high school. Students who are first-generation college-going in their family are recommended for this program. We have an informational meeting in May to discuss the program, and then students may apply in the fall of their freshmen year. This program involves an adviser meeting with students weekly through all 4 years of high school, helping them with organization, courses, and planning goals for their future. It also incolves fun field trips in the summer to local colleges and other outdoor activities.

Freshmen Only First Day of School - Students have the building to themselves to start off, which is a great way for the new 9th graders to navigate their way to classes, ask questions, and feel more comfortable in the school.