Business Law - Legal Studies
This business education course prepares students to further their education for careers in law (attorney, paralegal, legal assistant etc.), criminal justice (police officer, detective, corrections, game warden etc.), for the business world (manager, supervisor etc.), and/or to help prepare for entry-level positions in these fields. This is a college preparatory course covering legal terminology, business, consumer, civil and criminal law. Additionally, court procedures, Internet legal research, current events and computer/business applications etc. are covered. Numerous speakers in these fields (attorneys, patrol officers, K9, state police, U.S. Marshals, DEA, homeland security, district attorneys, FBI, detectives, CSI, legal assistants etc.) will be invited to class to facilitate career exploration. Field trips are taken to Biddeford District Court, York County Superior Court, Maine Criminal Justice Academy, and the Saco Police Station. Job shadowing, ride alongs and internships are possibilities, depending on availability with local businesses.
A business education certificate for Legal Studies and four high school credits will be issued upon successful completion of this program. FREE college credits may be earned by taking this class. Currently up to twelve (12) college credits may be earned for dual enrollment, advanced standing & articulation opportunities. Dual enrollment/advanced standing college credits are transferable to most other colleges and universities. Currently agreements with the following colleges/universities are set up: SMCC, YCCC, CMCC and Husson University. Other college agreements may be added throughout the school year; check with the instructor for specific details.
Qualifies as one credit for BHS social science electives.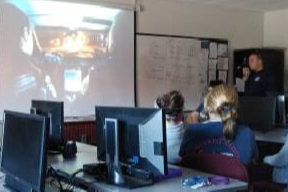 Class # 26016 & 26026
Open to: Grades 10, 11 & 12
Credit: 4
BHS Graduation Standards: Social Science credit
Prerequisite: An interest in law, and how the legal system functions in our society.
Eligible for Concurrent Enrollment: CMCC
Description: This Business Law Program prepares students to be a step ahead in their college classes in pursuit of careers in law, criminal justice or in the business world. It will help prepare for entry level positions in these fields. It covers business law, civil, criminal law, court procedures, learning your rights, employment skills and more! Business Law is designed for students to analyze various aspects of the legal environment, including ethics, the judicial system, contracts, personal property, sales of various items, negotiable instruments, agency & employment, business organizations, and real property. Opportunity to earn certification in CPR and First Aid.
Up to twelve (12) college credits may be earned for dual enrollment, advanced standing & articulation opportunities through SMCC, YCCC, CMCC and Husson University.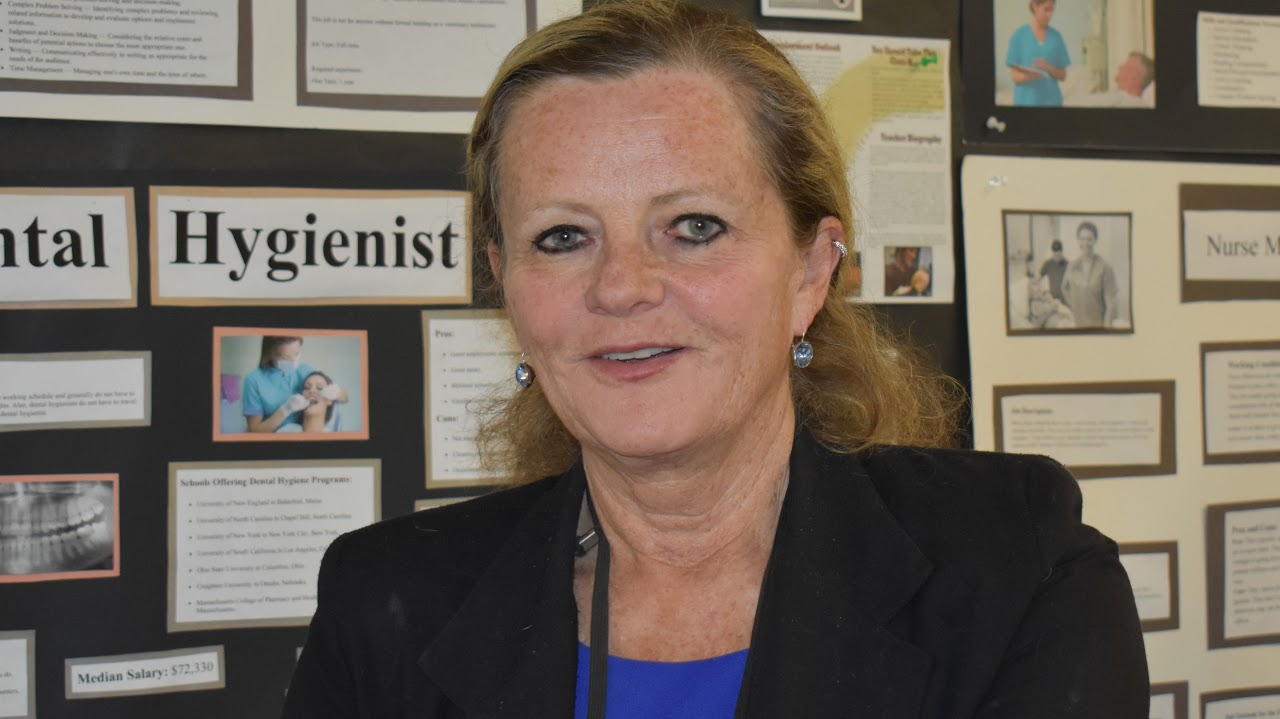 Maureen Redmond
Business Law-Legal Instructor
Ms. Maureen Redmond is the Business Academy Instructor for both the Legal Studies and Medical Assisting Programs. She is certified by the State of Maine as a professional "highly-qualified" business education instructor, and an adjunct professor at Central Maine Community College. Ms. Redmond graduated Summa Cum Laude from Husson University in 2004 with a B.S. degree in Business Administration. She also possesses an A.S. degree from the University of Maine. She has over thirty years business experience, inclusive of managerial positions with Hallmark Cards Corporation, Sunbeam Corporation, property, restaurant, office management and running her own small businesses. Ms. Redmond has additional experience as a business education, computer and employment skills instructor at Sanford Adult Education. She is a Dedimus Justice, and has served on the State of Maine Small Business Loan Authority. She has significant contacts and experiences with both the legal and business communities.