Would you like to get things done faster and more efficiently? Do you want the skills to succeed in today's technological world? Biddeford Regional COT is offering two comprehensive programs in the field of technology to prepare students to become highly marketable employees in today's computer world, acquiring skills currently in demand by employers and for success at the college level. Several of the components in these program(s) may lead to industry certifications. Completion of these program(s) earn a COT Certificate of Completion in Business Information Technology: Computer Technology or Business Technology: Business Technology. Career path possibilities include: Programmer, Software Engineer, Tech. Support Specialist, Video Game Designer, Information Architect, Hardware Specialist, Graphic Designer, Business Manager, Computer Office Assistant. Up to 12 free college credits offered transferable to most post-secondary institutions.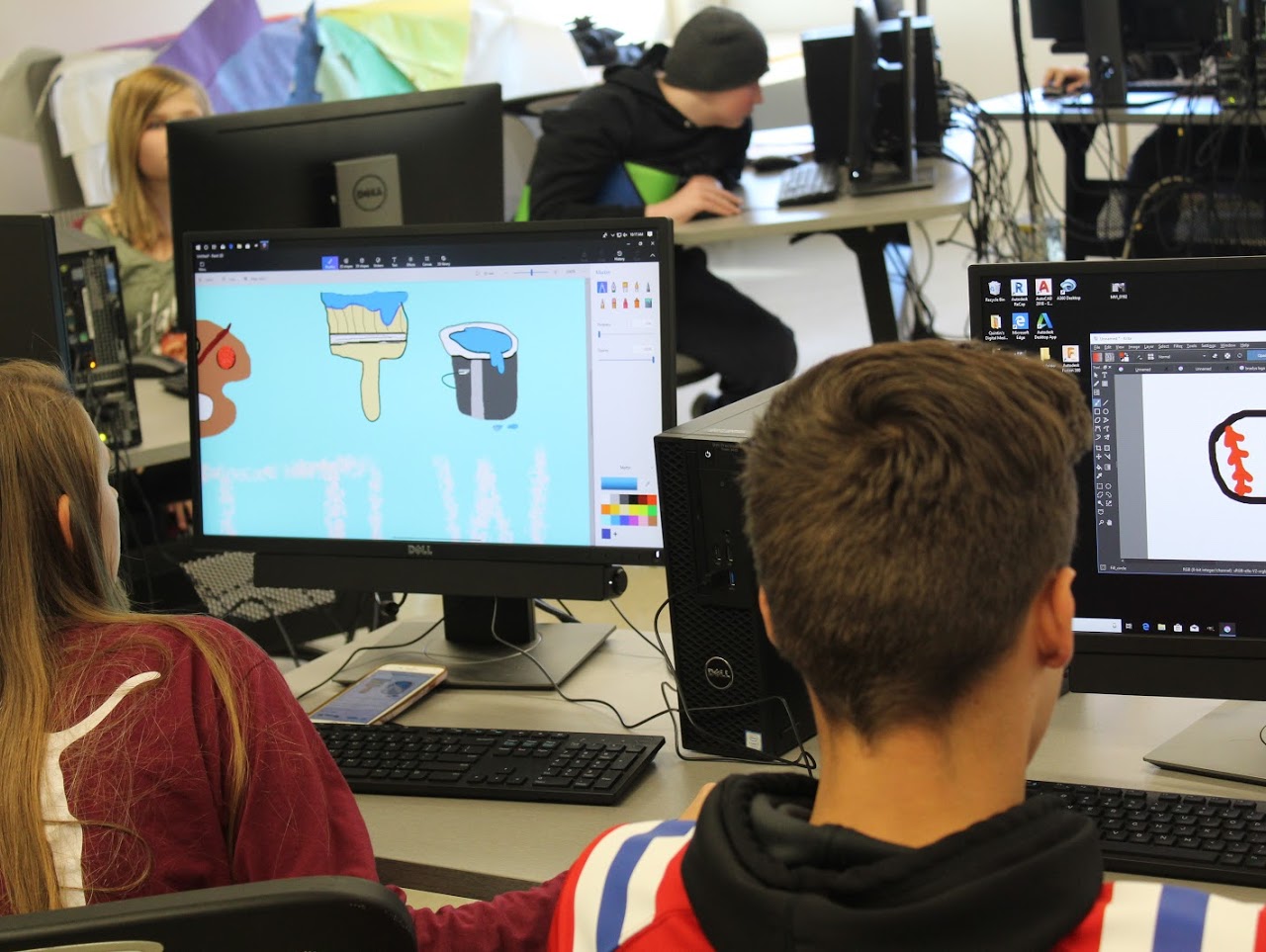 Computer Technology and Applications I
Class # 22096
Open to: Grades 11 and 12 (10th graders with instructor permission)
Credit: 4 (Honors may earn up to 12 college credits)
Prerequisites: Appropriate reading, writing, and math skills for college-level coursework
Honors/College Credits: YCCC CIS 115, CIS 118, MUL 110, and MUL 122.
This class meets every day for Two Blocks
You do not need any prior experience or knowledge about computers to be successful in this class. We will focus on Hardware, Software, Operating Systems, Networking, CyberSecurity, and Databases, as well as Mobile App Development, Microsoft Office 2016 (Word, Excel, and PowerPoint) , and Adobe Creative Cloud (Illustrator, Photoshop, Animator, InDesign, and others). Programming will be done in JavaScript and SQL in the first year. Our focus will be on creating "real world" solutions for our school and community.
Students will have the opportunity to earn CompTIA A+, Microsoft Office Specialist, and Adobe Certified Expert. Emphasis will be placed on developing a broad Technology Based Portfolio which students can use to advance academic and employment careers. And, no modern technology class can be complete without developing creative and critical thinking skills while considering the social and ethical implications of technology. What is the difference between information and data? Can we predict the impact of new technologies? What can my bank/school/hospital do with my personal information? How does the Digital Divide affect economic development? We want to do more than hack away at our keyboards or crimp Cat 6 cables. We want to use our Computer Technology knowledge for good.
Computer Technology and Applications II
Class # 22196
Open to: Grades 11 and 12
Credit: 4 (Honors may earn up to 12 college credits)
Prerequisites: Successful completion of CTA I or have the instructor's approval
Honors/College Credits: YCCC CIS 125 and CIS 152
This class meets every day for Two Blocks
For students who have successfully completed Computer Technology and Applications I or have prior instructor approval based on student ability or prior courses, this class works on virtual reality, drones, and 3D programming for use in an educational environment. We also run the COT's Help Desk and work with Instructors to solve computing and technology issues. We'll start in CoSpaces and work our way into the cross-platform game engine Unity. Some students will specialize in programming while others can specialize in developing Game Objects and two and three dimensional games and educational applications for the HTC Vive and Oculus.
At the end of the two-year Computer Technology and Applications course, students could complete the Technology courses required for YCCC's Help Desk Certificate. Basic certification as a Unity Certified Associate and Drone Operator may be available to select students.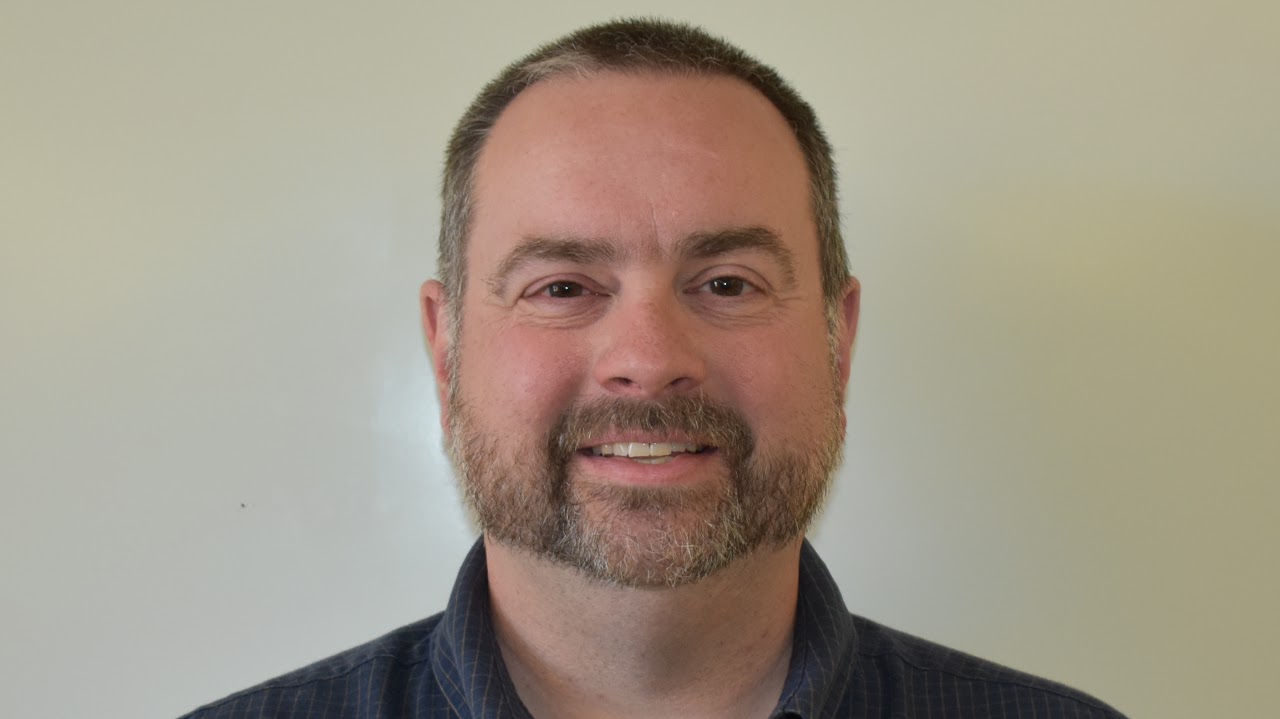 Matthew Laney
Computer Technology Instructor
Mr Laney was an uninspired student in high school until he discovered Vo-Tech classes and learned how to merge what he was learning in the classroom with what he could do in the field. He continues to feel strongly about making sure students can see immediate, practical applications for most of what they do in class. Following high school, he did a five year stint in the US Marines, mostly in southwestern Japan where he learned to speak Japanese and completed his undergraduate degree. After moving back to the States, he worked in various technical, data, and networking jobs before becoming a teacher 13 years ago. Academ- ically, he holds degrees from the Univeristy of Maryland, George Washington University, and the University of Southern Maine. Outside of school, he loves to travel the globe and immerse himself in other cultures.