Medical Assisting is one of the fastest growing allied health careers. These professionals perform administrative and clinical tasks to keep the offices of physicians, podiatrists, chiropractors, and other health practitioners running smoothly. The duties of medical assistants vary from office to office, depending on the location and size of the practice and the practitioner's specialty. This year-long course prepares students to further their education for Medical Assisting careers or for other careers in the medical field, for the business world, and/or to help prepare for entry-level positions in these fields.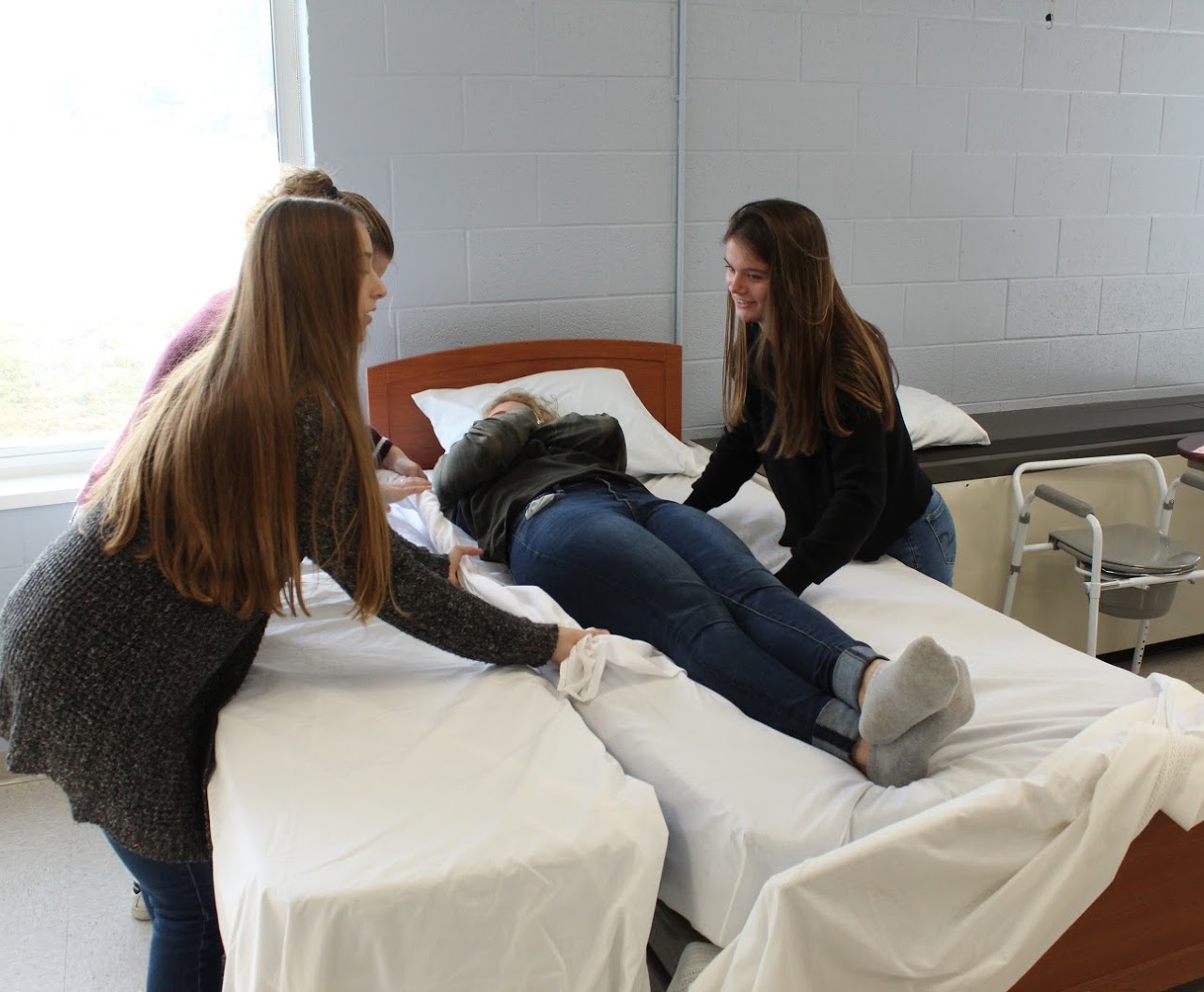 24036 & 24046
Level: CP or Honors
Open to: Grades 11-12 ( Grade 10 with Instructor permission)
Credit: 4 (Honors level earns college credits)
Prerequisites: Appropriate reading, writing, and math skills for college-level coursework and excitement about the field of medicine.
BHS Graduation Standards: Life Science and Health credit
Eligible for Dual / Concurrent Enrollment: CMCC
Description: This course prepares students to be a step ahead in their pursuit of college and careers in the medical field, the business world and/or to help prepare for entry-level positions in these fields. Topics covered are: patient care, medical terminology, basic anatomy and physiology, diagnostic clinical procedures, CPR and First Aid, medical laws, ethics, scheduling, medical coding, billing, current events, varied medical office procedures that will prepare students for a career in Medical Assisting.
Amy Elie, BSN, RN
Medical Assisting Instructor
Ms Elie has been a registered nurse since graduating from the University of Southern Maine's Nursing Program. Before arriving at the Biddeford Regional Center of Technology, she was the Biddeford High School Nurse for five years. She worked for 13 years at Maine Medical Center in the Neonatal Intensive Care Unit.