Please see this important message about potential release of a sensitive video and helpful parental resources:
https://www.smore.com/zde6f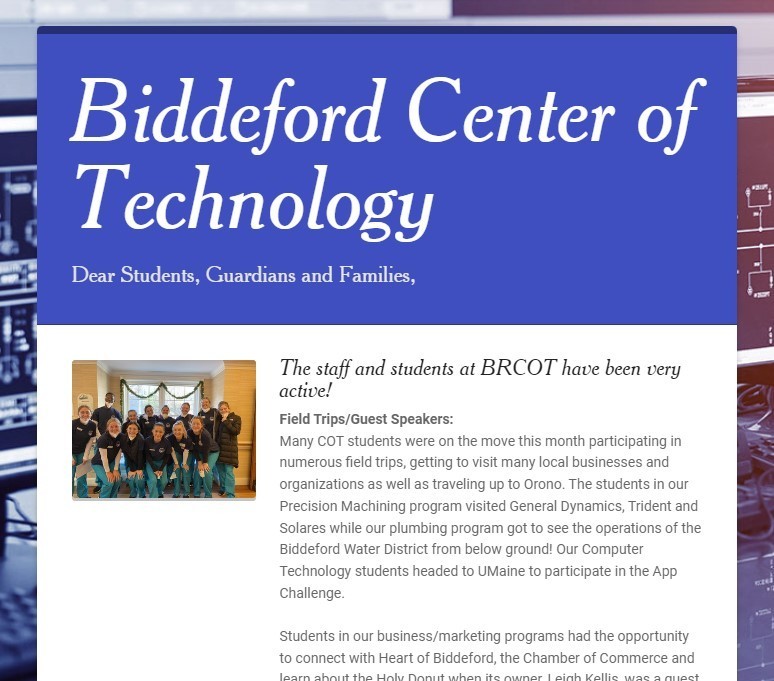 Our CNA students are starting their clinicals this week! Students reported being nervous but very excited for this opportunity.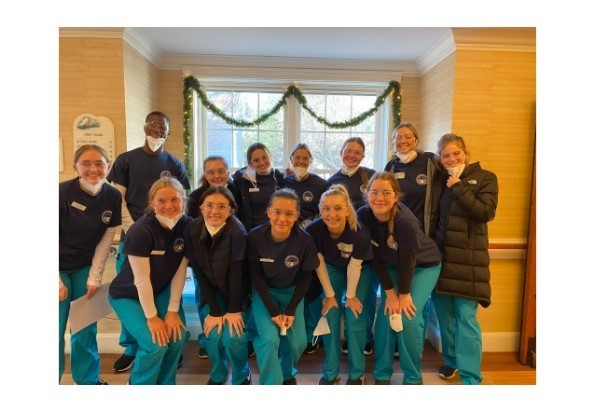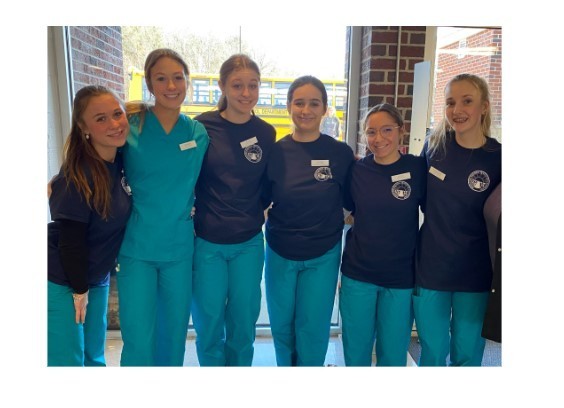 COT is thankful for our staff, students, and families! We are also grateful for the support from the communities we serve. Thank you to our community partners including local businesses, organizations and post secondary colleges/universities. Happy Thanksgiving!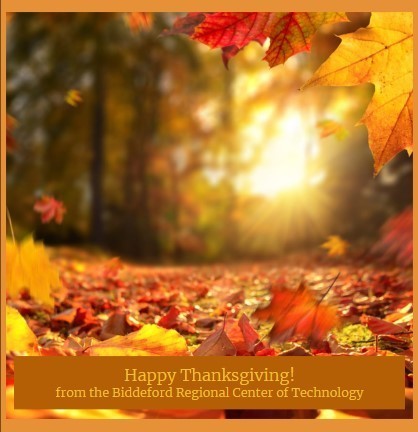 Students from Mr Laney's Computer Technology class at Biddeford Regional Center of Technology visited the University of Maine on Friday, November 18, 2022. While on Campus, they worked with staff from the Foster Center of Innovation to visit several sites. The first stop of the day was the VEMI Lab where students immersed themselves in virtual reality and learned how virtual reality is being used to create adaptive experiences and help humans better navigate the environment. The next stop was at the Advanced Structures & Composites Center to see the world's largest 3D printer and the Wind-Wave Oceaneering Lab. During lunch, the Foster Center worked with students to create, communicate, and commercialize new and innovative ideas. In the afternoon, students toured the brand new Ferland Engineering Education and Design Center. The last stop of the day was a lecture by a UMaine professor on adaptable electrical grid technology to efficiently deliver sustainable electricity to homes throughout the world.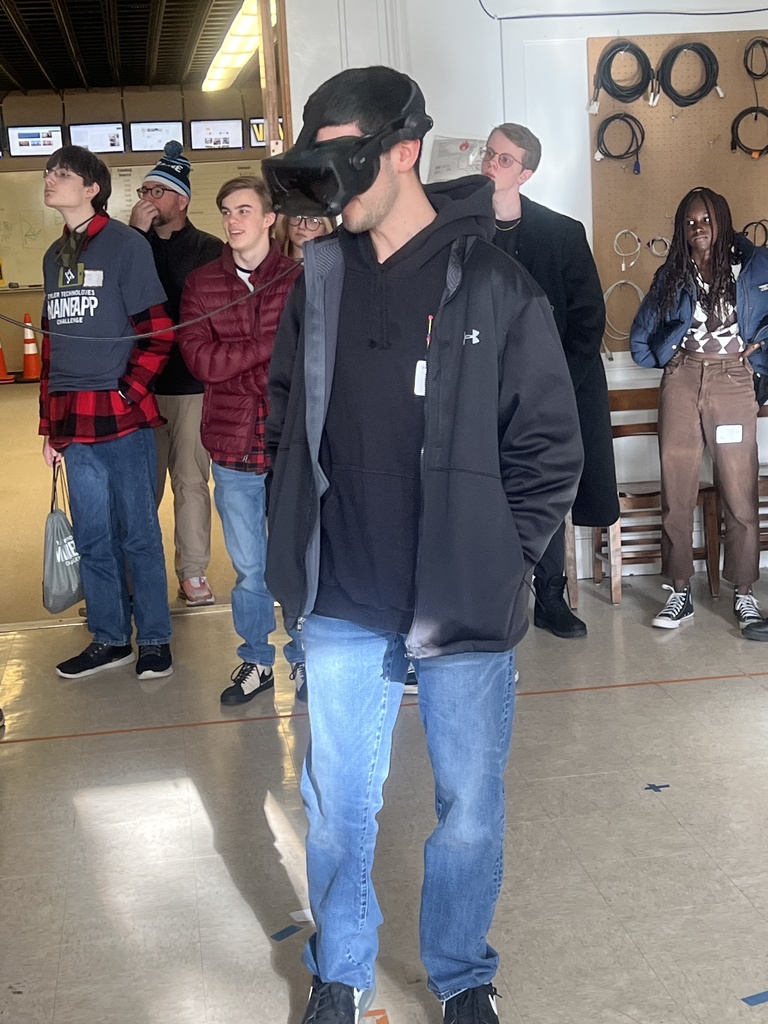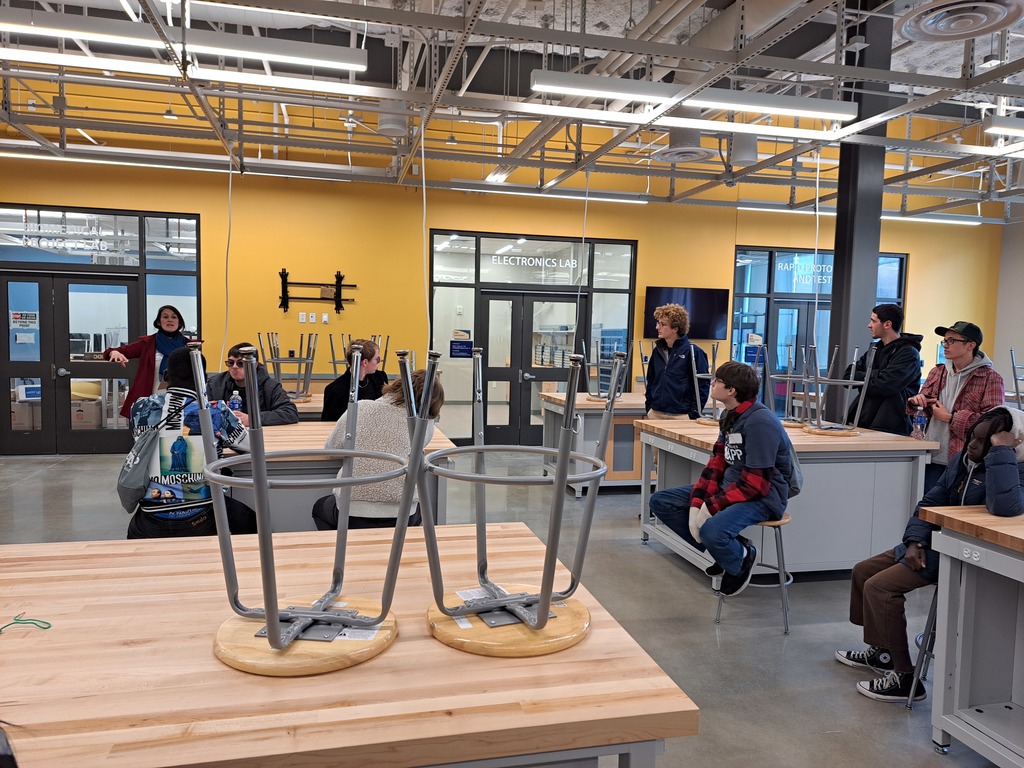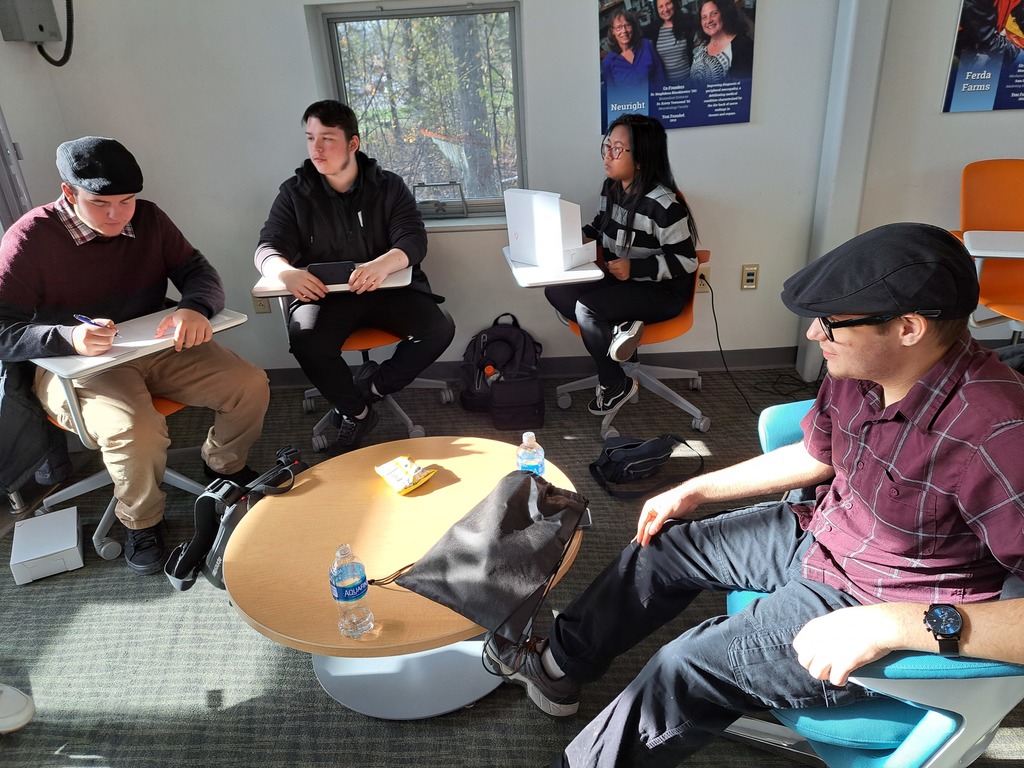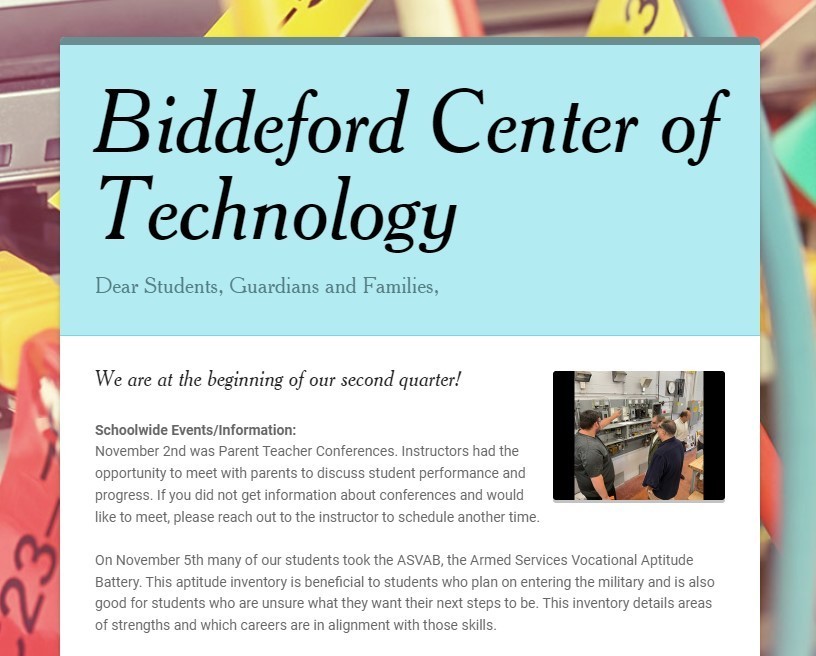 Check out BRCOT's most recent Newsletter to learn about what our students and staff have been doing this month. You can see the newsletter at the following link:
https://www.smore.com/s59gw
BRCOT's most recent newsletter is now available. Seniors & Parents, please note the FAFSA Help session that is happening this Thursday at BRCOT starting at 6:00. Each family in attendance will receive a $20 gas card. Newsletter is available here:
https://www.smore.com/gmu4a
BRCOT is hosting our OPEN HOUSE Thursday, 9/22, from 4:30 - 6:30 PM. Please come to see your student's program, classroom/shop and meet the instructor. We look forward to having you here! Please reach out to BRCOT with any questions! We hope to see you Thursday!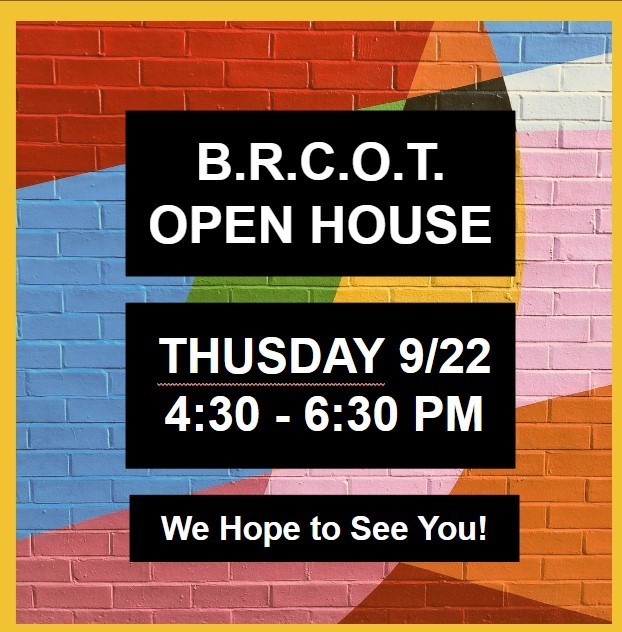 BRCOT uses Infinite Campus for grading and attendance. To find instructions on how to use IC as a parent or student use this QR code.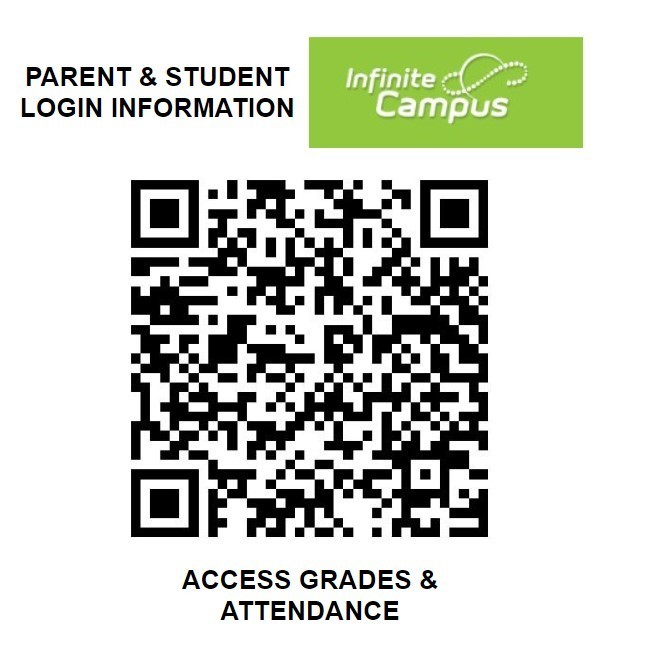 BRCOT is excited to start the 2022-2023 school year! BHS students start programs Thursday 9/1 using the 1 hour delay schedule (find this in the student handbook on our website!) OOB, TA, KHS and MHS start Tuesday 9/6! We are looking forward to having you all here!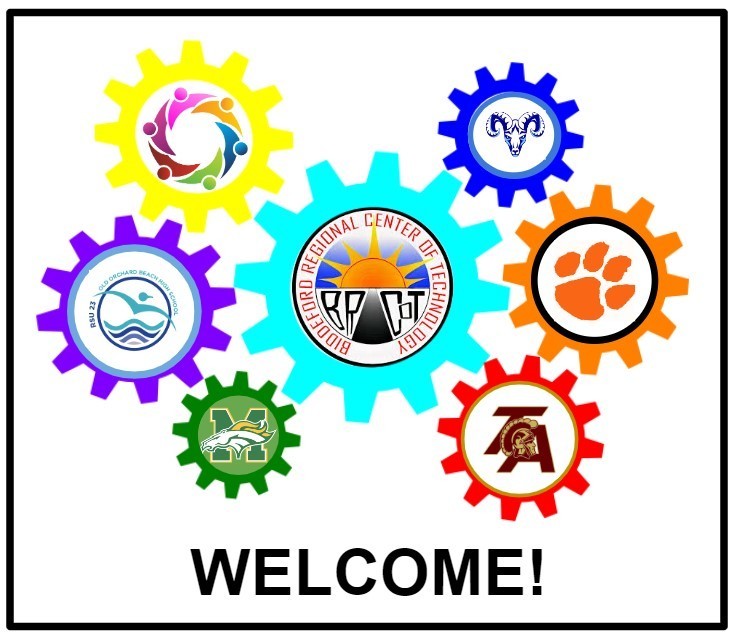 Job fair at York County Community College Monday July 25th 3:30-5:30pm in the Pratt and Whitney Building lobby. The focus by employers is on apprenticeship programs which support career pathways within their company.